Our Services
Tech Solutions | Industry-specific Advisory | DIY and Enablement
A typical journey may include the following...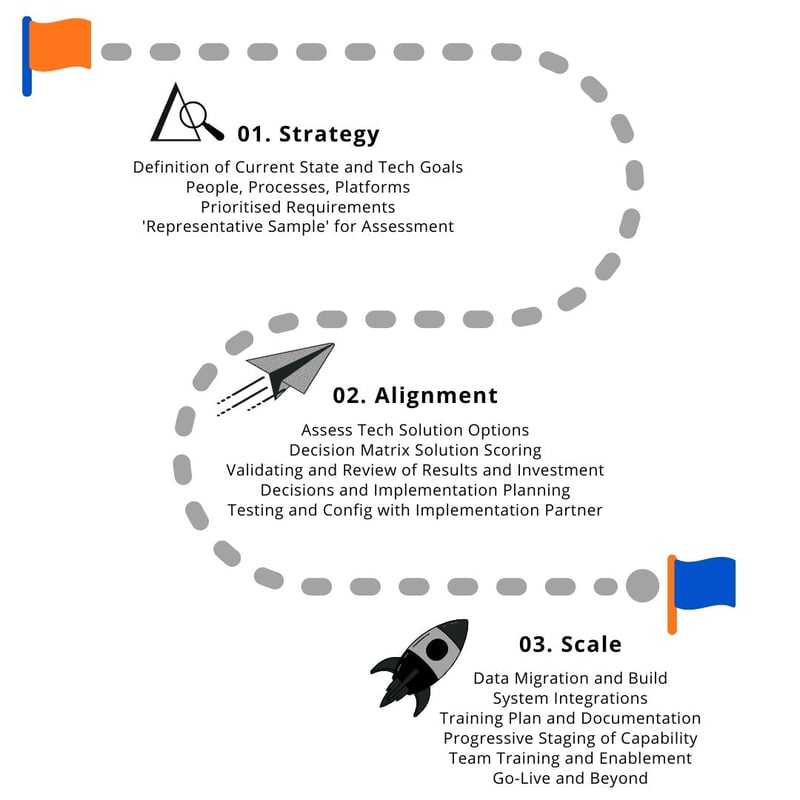 Scale Through Tech
We love working with SaaS (that's software-as-a-service) based platforms.
Here are a few of our favourites we have used, implemented with clients and have partnered with based on their features, usability and return on investment.
Setting up your strategic platform, in alignment with your people and processes helps your team to trade tech for time and to scale what you do.

"Billson's Beverages engaged the services of Apparatus Quo for our ERP requirements and selection project. As the project lead, I was impressed with their capabilities, professionalism and attitude - nothing was ever too much trouble and we completed the project on time and within budget. I would recommend them highly to any company looking to undertake the same due diligence process.""
Angela Eiselt, Business Improvement Manager and ERP Project Lead
Billson's Beverages
Consulting and Advisory
We have built cumulative experience over time with certain business functions, industries and markets.
If you are in one of the industries listed here, there may be a great fit to work together!
Please reach out to discuss ways we can support and advise your team, we look forward to the opportunity to discuss what model may work best. 🚀
Training and DIY
For the self-starters! 💪
Please see some of our self-paced options to the right for getting a head-start on specific areas and solutions.
Feel free to try one of our self-assessments for a given SaaS product to score yourself on where you are now, or try one of our courses.
As always, please reach out to discuss and review your progress over a call!
Book in to get a personalised strategy for your business.
Contact us for a free initial consultation!